Jarek Malec has over 20 years of teaching experience. Together with his wife Nanine Blignault, he is the owner of SpeakEasy as well as an English teacher. In addition, he is an interpreter and translator.
'Every student brings a unique challenge to the table. My job is to equip them with the tools that they require to achieve their language goals. In the process, they find a new confident voice'.
With SpeakEasy since 2002
As co-founder and English teacher at SpeakEasy, Nanine (South Africa) not
only teaches, but also is involved in every aspect of the school. Before co-founding SpeakEasy, she graduated from Stellenbosch University in South Africa with a BA in English and Psychology, an Honour's degree in Psychology,
and earned a Post-Graduate Diploma in Teaching English as a Second Language From Open University in Great Britain.
"The energy and enthusiasm that my students have for learning a new language
inspires me tremendously. They dive straight into any task, wrestle with the parts that are unfamiliar to them, and emerge confident, ready for the next challenge. I love it."
With SpeakEasy since 2002
Joanna holds a Master's degree in English Education from The Silesian University and a post-graduate diploma in Written, Consecutive and Simultaneous Translation. She has been teaching English since 2004. A mom of two. In her free time, Joanna likes playing board games and reading science-fiction and fantasy books as well as novels about British history.
With SpeakEasy since 2016
"Learning a foreign language is much more than learning new names for the same things. It's learning a new way of thinking about them." There are more advantages to learning a foreign language than those known to many. It's a great asset to the cognitive process , it makes us develop and allows to gain a totally new perspective. It's a key point of any language class to provide students with guidance and make the lesson an intellectual adventure, a journey, a new experience for both the student and the teacher."
Magda has over 15 years of teaching experience at standard courses, corporate trainings and EU projects. She graduated from the English Philology and Economics Department at Applied Linguistics Institute with specialty in Business English. Her hobbies are travelling and interior design.
With SpeakEasy since 2017
"Working with people is a work full of changes and surprises. Everyone is different, everyone is an inspiration. This is a fantastic opportunity to meet people and listen to their stories. This translates into useful knowledge also in everyday life. Smile, respect, trust, help are necessary elements that make up work with people 🙂 "
With SpeakEasy since 2018
With SpeakEasy since 2020
I am a film expert and educator, specializing in teaching English to children (kindergarten and elementary school). I spent 6 years in London and 9 months in Chicago.
Working with children means building relationships, adventures, challenges and an opportunity for continuous learning.
I am interested in psychology, using elements of positive communication and Montessori when working with children. I adore heavy metal music, 50s styles, books and movies.
With SpeakEasy since 2018
Being an English teacher is a responsibility which we, as teachers, have to take in order to encourage our students to use English daily, without any fear. I always try to be a supporter and great friend to my students. During my lessons I show young people how useful English is and how many amazing adventures they might have if they can communicate in this language. My lessons include practical knowledge, fun and a lot of smiles. Let's start thinking outside the box! 
With SpeakEasy since 2020
"I have always thought that the limits of our language are the limits of our world. That is why we should all expand these boundaries by learning new languages. "
Dawid is an engaged English teacher working with youth and adults for 12 years. In his free time he enjoys various sports.
With SpeakEasy since 2017
With SpeakEasy since 2023
I have been teaching English since I was a student myself in 2018 and I love it more every day. I get a lot of satisfaction from it. I strongly believe that the rapport between instructor and student is a significant factor in the overall learning process, that is why I respect and care for my students.
I love meeting new people and sharing experiences with them. In my free time I listen to music and enjoy reading crime fiction.
With SpeakEasy since 2021
"Learning English is like walking through a door into a new and huge world that has always been there. Do you want to be able to see it and get to know it?"
A graduate of English philology, passionate about traveling and exploring the new and unknown in life. After graduation, he went to Scotland for 7 years, wanting to immerse himself in the language and culture of this English-speaking country, to be able to come back and share his experiences and knowledge with others. He has been dealing with English from an early age.
For him, communication is the basis for building everything, which is why he emphasizes the understanding and correct pronunciation of verbal messages.
Self-improvement is the only and right way forward for him.
With SpeakEasy since 2023
Foreign languages is like opening the door to the new world for me. And this is sometimes a  completely different world, whilst at the same time so similar,  it  can be hard to believe. It's an opportunity to meet new cultures, opinions and traditions. Language is a never- ending journey, engaging adventure and sometimes, also a good challenge.
I'll make an effort to bring you through wild mazes of English grammar and countless deposits of foreign sounding words, all that in the company of good humour, without any fear of making mistakes, because it's the only way we can learn anything!
With SpeakEasy since 2021
Ewa graduated from Italian Philology specializing in teaching Italian as a second language. She has vast experience in teaching Italian and Spanish. During her lessons she utilizes modern and unconventional methodology. She can work with youngsters, adults and seniors. She is a recognized teacher in companies and institutions. She is constantly developing and she had been awarded several scholarships abroad in Salerno, Sorrento, Genua and Gargnano. Her passion is also travelling and she works as a tour guide abroad and she organizes language camps in Poland, Italy and Spain.
With SpeakEasy since 2009
" Language is not a genetic gift, it is a social gift. Learning a new language is becoming a member of the club – the community of speakers of that language."
I've been inviting people to join the English speaking club for over 15 years now.
In my free time, I love reading biographies and go snowboarding. Sailing is my passion – I am a sailing instructor as well, but what I do most often, is long walks with my family.
With SpeakEasy since 2021
Orlando is from Bogota, Columbia, so his mother tongue is Spanish. He is a graphic designer and painter.  He studied and lived in London, U.K.  There, he studied English as a second language and did a Teachers Training Course at the Stanton school of English. He also studied tap dancing and drama at the Putney school of art. He taught Spanish as a second language in London and has a Certificate in teaching Spanish as a second language and an ELEX certificate. He's been teaching English and Spanish for more than 15 years. He is a certified teacher of English from British Council in Columbia. 
In his free time Orlando enjoys painting and Zumba dancing.  He is an open, friendly, and easy-going person.  
With SpeakEasy since 2020
I can't imagine my life without my job. It has been my passion for many years, because it is inspiring, constantly different and always demanding. I have a lot of experience working at various levels of the English language and I always try to fascinate the students and encourage them to take up new language challenges. During my professional journey, I try to stay up to date with the latest developments in teaching English and use materials that allow me to prepare motivating and inspiring lessons, thanks to which students learn the language faster and more effectively.
With SpeakEasy since 2022
I truly believe that communication skills in a foreign language prevents barriers between people. In my classes, I therefore mainly focus on speaking skills and correct pronunciation.  I have been working as a teacher for 3 years, focusing on children and adolescents.
I grew up in Germany and spent 18 years there. This allows me to share my knowledge of the culture and the language in a unique way. In my spare time, I enjoy hiking, jogging and swimming.
With SpeakEasy since 2022
Daniel is a native English speaker from sunny South Africa. With a background in design, he sees both visual and verbal communication as a conversation that connects people, builds bridges, and allows the exchange of exciting new ideas. His role at SpeakEasy focusses on fluency and conversational practice, which will enable you to communicate clearly and confidently.
With SpeakEasy since 2022
"I think the perfect voiceover is the one that follows the maxim of Immanuel Kant. This German Enlightenment philosopher became famous among others a living ethical principle to this day, formulated in many ways, which in this particular case should read: Teach only as if you yourself would be taught always and by others. "
Martyna is a graduate of the University of Silesia, where she obtained a master's degree in Spanish philology. Already at undergraduate studies, she began working as a teacher, teaching mainly children and youth. Twice she was on a foreign scholarship in Spain. She spends her free time reading crime novels and watching La Liga.
With SpeakEasy since 2018
She has a university degree in Polish philology and art, and has been working as a teacher of the Polish language since 2000. In addition, she completed post-graduate studies in the field of cultural studies, art pedagogy and selected issues of special education. She is enthusiastic about the idea of ​​lifelong learning. Currently, she is further studying language pedagogy. She has always believed  that art has a health-promoting influence on people, which is why her hobby as well as second profession is pottery and art therapy. Dorota is inspired by traveling and observing people.
With SpeakEasy since 2022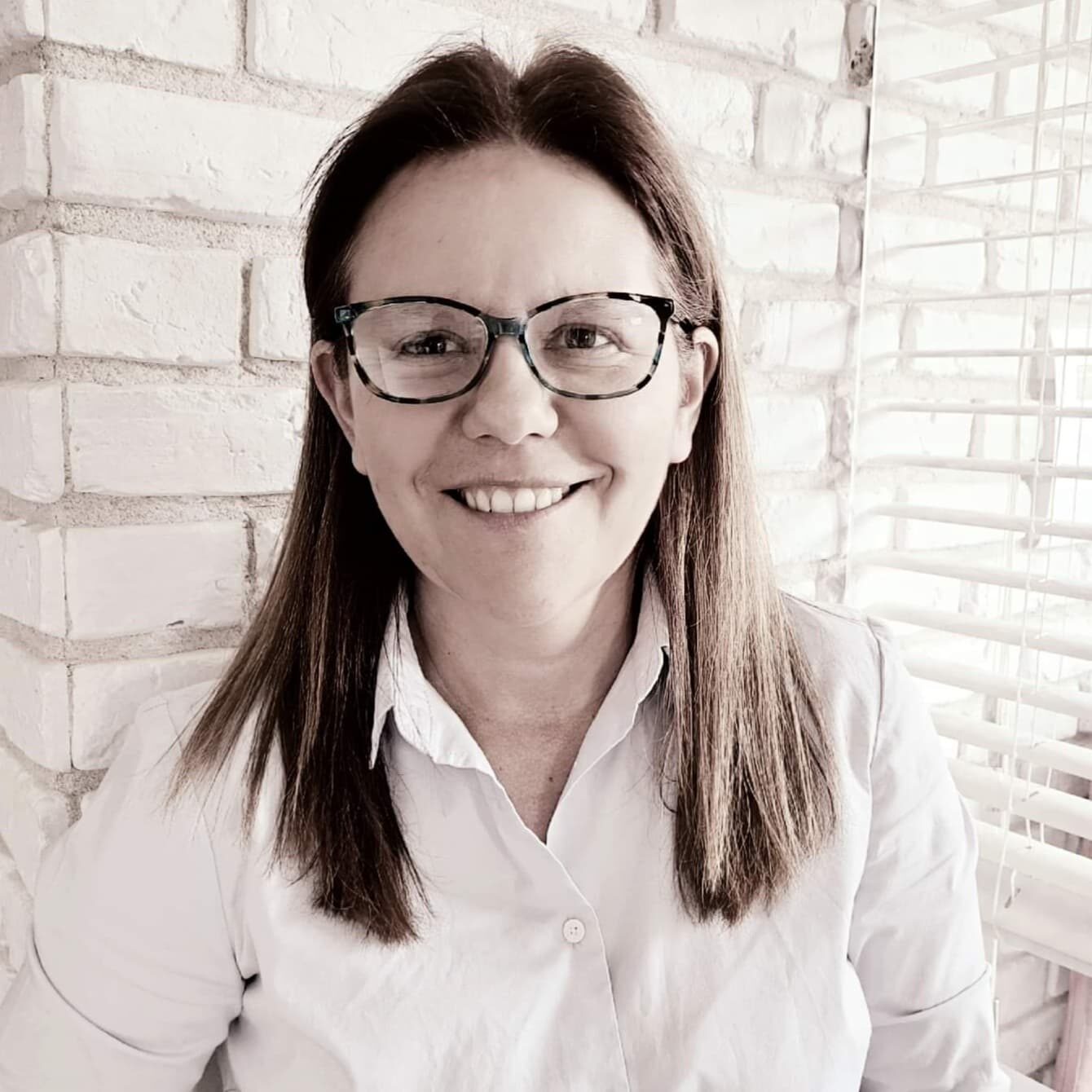 I have a degree in Polish philology from the University of Silesia in Katowice, Poland. I have worked with children and young people. I started teaching Polish as a foreign language to Hungarian students in 2000. I also speak English and Russian. In my lessons, apart from focusing on grammar, I teach Polish literature and poetry. In the teaching process, I care to ensure a nice atmosphere and proper, positive communication. I enjoy contact with people and getting to know the culture of their country. Privately, I am a mother of two high school girls. Together, we have been practicing judo for 11 years.
With SpeakEasy since 2022